Funeral for Coolio
Recently, famous hip hop artist Leon Ivey Jr., more popularly known by his rapper name "Coolio" has died due to a cardiac arrest on September 28, 2022. The cause of Coolio's death is not yet revealed, although it is speculated that he passed away from a heart attack at the age of 59. Paramedics were called onto the scene and were reportedly performing unresponsive resuscitation efforts on the famous hip-hop artist. Coolio was determined to be dead by the paramedics at 5:00 pm. Hip-hop fans all over the world were devastated by this tragedy. Coolio's death has also been the talk of the town in the Travelers Rest High School community with many reminiscing about his musical talent and tuning in to his hottest hits. Here is what the TR High community has to say about this tragic event.
When asked, "How much did Coolio's death impact you," Ethan Robertson responded, "Oh…" with a tear glistening at the corner of his eye, "I grew up listening to Coolio… Gangsta's Paradise was my favorite song back in middle school." But Ethan could not keep it together and had to grab a tissue. It is truly evident that Coolio shaped many people's childhoods.  In another interview with Elizabeth "Gibson" Wyatt, Gibson stated "Aw golly, I heard about that. I love his song 'Gangsta's Paradise.' I'm not too struck by his death though, but it truly is a tragedy that he died." Although Gibson was not majorly impacted by Coolio's death, she, as well as a majority of the community, were still stunned to learn that he died so soon. May he rest in peace and his family and loved one's succor
.
Leave a Comment
About the Contributor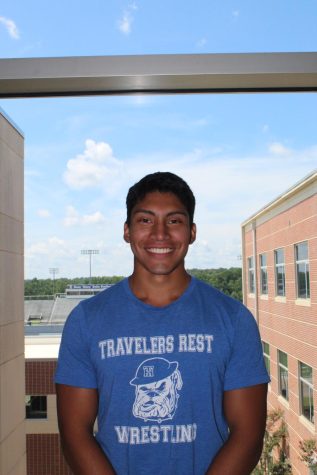 Cristhian Campos, Staff Writer
Cristhian is a senior at TRHS, this is his second year on the Blue and Gold Staff as a writer. Cristhian is a part of the cross country and track. Cristhian...