Heartbreak on Homecoming
Earlier this week, WYFF made TR's Homecoming football game vs Eastside the game of the week, now we know why. Travelers Rest, coming into the game 5-0, was looking to continue it's historic season against a 4-1 Eastside team. With Junior Quarterback Wilson Hendricks and Junior Wide Receiver Derrick Fields, there was a  ferocious defense leading the way.

After the Homecoming festivities concluded before the game, both offenses came out firing, with both teams unable to stop the other. The score came to be twenty eight all until the Devildog defense came through in the second quarter. After a couple of defensive stops and an interception, Travelers Rest took advantage and had the lead 42-28 going into Halftime. The offense stalled to begin the 2nd half, giving the Eagles the opportunity to to tie the game at forty two a piece entering the final quarter. After only scoring one touchdown each, the game came down to Overtime. Eastside scored first, taking a 56-49 lead. Hendricks connected to Fields on TR's first play of OT. On a risky decision, the Devildogs went for two that would've won the game then and there. However, that play resulted in an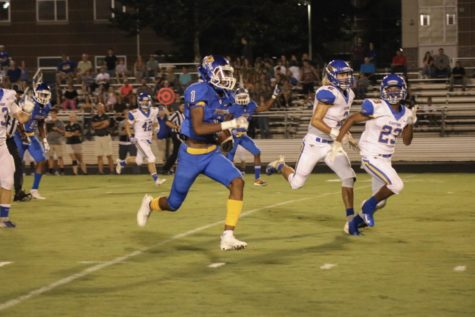 Eagles interception that secured a 56-55 thriller.

As Travelers Rest prepares for a very talented Greer team for Senior night this Friday, October 5th, the Devildogs will try to bounce back after a tough loss. "It's not whether your knocked down, it's whether you get back up or not," a passionate Evan McAdams, senior football player, says. Coach Ray Gould, along with the rest of the coaching staff, will motivate TR and have the team ready for the Yellow Jackets. Homecoming may have ended on a bad note given the outcome, but you can not deny that this TR football team is one of the best the school has ever seen before.
About the Writer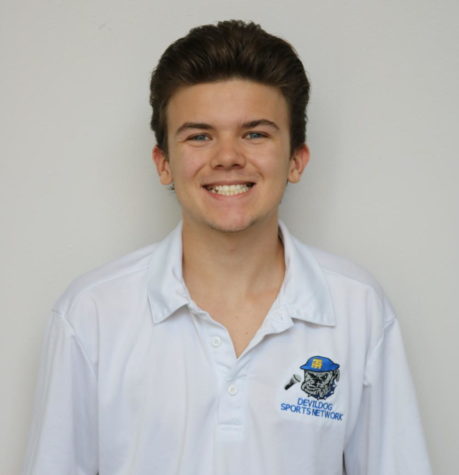 Carter Vickers, Devildog Sports Network Manager
Carter Dean Vickers is a senior here at Travelers Rest. He is a big investor in College Football, Baseball and Pro Wrestling. Carter is also a manger of...