Hurricane Ian
Yesterday, 155-mile-per-hour winds rushed toward the Florida coastline in a fashion reminiscent of the worst hurricanes in history. It devastatingly hit the Florida coastline just 2 miles shy of a category 5 hurricane. The last time a hurricane of this caliber hit the U.S. was Hurricane Michael on Oct. 10, 2018. This destroyed parts of the U.S., resulting in 16 deaths, numerous injuries, and about $25 billion in damages. Its name is Hurricane Ian, and despite the meaning of its name "God is Gracious" this hurricane is anything but gracious.
The first place Ian touched down was Cuba, where 125-mile-per-hour winds knocked down power lines and destroyed power grids causing a loss of power across the country and killing two people. One was a 43-year-old woman who got crushed by the walls of her own house. Now, it has scavenged the Florida coastline tearing through anything in its path. Tampa Bay received a storm surge of up to 8 feet in Miami and 20 inches of rain pouring inland. Governor of Florida Ron DeSantis said the state should expect power outages, gasoline shortages, and downed cell phone towers sweeping across the state. The biggest threat isn't the winds, but the storm surges and flooding which will devastate the coastline. Even though devastation is guaranteed, the state of Florida and the country are taking measures to limit this damage. As of now, the State of Florida has ordered two million people to evacuate and almost all incoming flights have been suspended. The whole nation is attempting to contribute with 2,000 guardsmen being sent from other states on top of the 5,000 Florida National Guard troops DeSantis summoned. Although these measures are vital to lessen the impact of Hurricane Ian, DeSantis says the most important way to lessen the impact is that "When your local emergency officials are instituting an order for evacuation, the purpose of that is to protect people's lives," DeSantis said. "And the more people that heed that, the less likely that you're going to see fatalities when you have major storm surge or flooding in those areas."
Yesterday, Hurricane Ian made its first appearance in America along the coastline of Florida. It's so bad that Governor DeSantis stated, "The impacts of this storm are historic and the damage that has been done is historic," DeSantis continued. "We've never seen a flood event like this, we've never seen a storm surge of this magnitude." So far, 5 deaths have been confirmed, one being a 72-year-old man who fell into a canal. As well as death, Ian has caused destruction, devastation, and disaster flooding entire communities and leaving 2.6 million Florida homes and businesses without power. Hurricane Ian continues its disastrous path along the Atlantic Coast losing steam as it goes, predicted to die out in North Carolina ending its reign of terror that ravaged the coastline. 
Leave a Comment
About the Contributor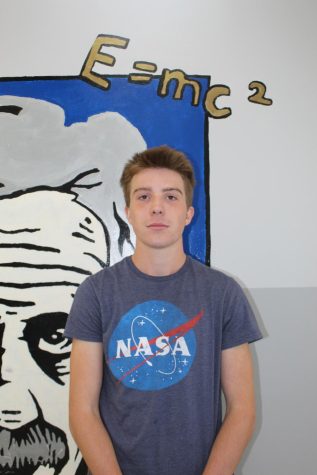 Ben Petty, Staff Writer
Ben Petty is a senior at TRHS and this is his first year in newspaper. He is an athlete and a scholar. He runs in both cross country and track. Ben also...