January 2022 Recap
2022 has already brought on a lot of celebrity gossip.  Engagements, divorces, pregnancy announcements, and so much more. As a culture, we can not wait for events like this to happen and January has definitely satisfied us will all the drama.
What seemed to be rumors before the new year, was confirmed as truth,  Pete Davidson and Kim Kardashian went on a new year's trip to the Bahamas as a couple. Starting off as costars on an episode of SNL in October of 2021, they became more and more involved. They had been seen out together on multiple occasions since and it has brought on much controversy. Sources have said " things are getting serious" usmazagine says.
While Pete and Kim have been getting close, singer Machine Gun Kelly and Actor Megan Fox have taken their relationship to the next level. They are now engaged! January 11, Kelly and Fox both posted on their Instagram showing their exciting news. Kelly's choice of ring has many people confused. In a Instagram post, he said " the bands are made of thorns." The reactions of fans were all over the spectrum from "woah that's so cool" to "what is wrong with you." Ring choices are not going to keep us from celebrating this happy couple.
"We are overjoyed" Nick and Priyanka Jonas exclaim in a post announcing they have received their surrogate baby girl! The couple have been married since 2018 and since then, they have known that a baby was what they needed in their lives. We are happy to share their excitement with them they start this new chapter.
Nick and Priyanka are not the only ones feeling the baby fever; Rihanna and long- time boyfriend ASAP Rocky just announced they are expecting their first child together. "I would have a pretty fly child" ASAP says in a recent article. Fans have gone crazy about the news. Rihanna is a role model for all young girls, not just with her vocals but with her two Fenty brands that have taken off. I mean, come on, who wouldn't want to call Rihanna mom?
Leave a Comment
About the Contributor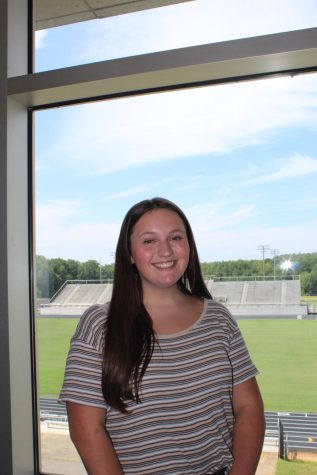 Corbyn Foster, Staff Writer
Corbyn Foster is a senior at TRHS. This is her second year on the Blue and Gold Newspaper Staff and her first as an editor. She is 17 and enjoys spending...